50mm Dia. Uncoated Laser Debris Shield
Transmitted Wavefront, P-V:
λ/2 (70% of Dia.)
Regulatory Compliance
Product Family Description
Protective Shield for Optical Systems
Sizes from 50mm to 134mm
Uncoated and Laser Line Coated Options Available
Laser Debris Shields, also referred to as laser cover slides or laser cover glass, are designed for use in laser machining applications and can dramatically improve the longevity of more complex optical assemblies within a system. These shields are constructed of durable fused silica for an optimal combination of transmission and protection from harsh manufacturing environments. Laser Debris Shields are available either uncoated, in a variety of Nd:YAG laser line Anti Reflective coatings that provide reflectivity of less than 0.25% per surface, or with a NIR I Broadand coating with reflectivity of less than 0.5% per surface.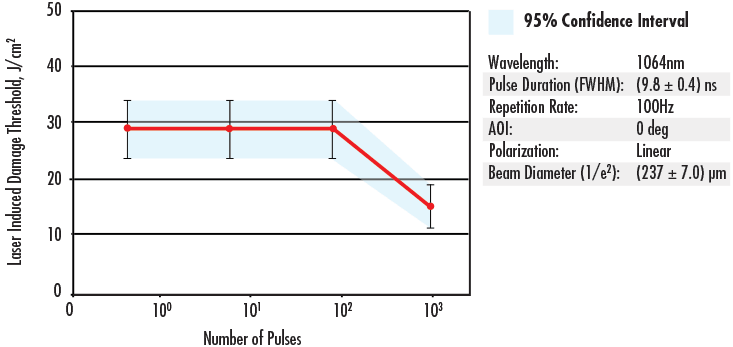 Sample Measurement Results